News
Scales & Tales at Cork University Hospital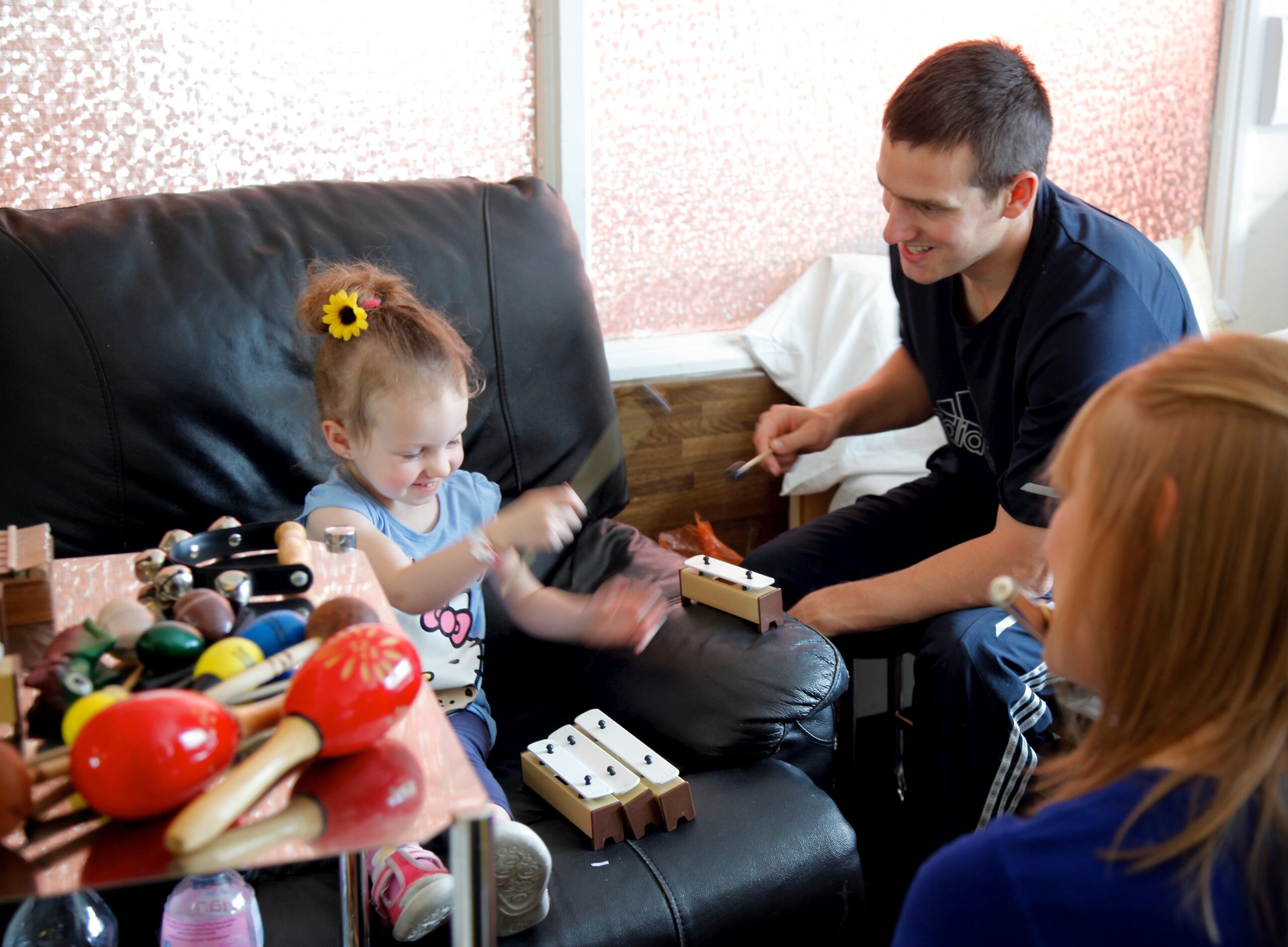 Providing children and teenagers with the opportunity to express themselves creatively in the hospital environment is at the heart of Scales & Tales, a six-month residency of music and storytelling at Cork University Hospital. Launched in May 2011, the project is produced by Helium in partnership with Cork University Hospital Arts Committee and in collaboration with MusicAlive.
Once a month, musician Caoimhe Conlon and storyteller Fiona Dowling invite the children of the paediatric department together with parents, siblings and hospital staff to engage with musical instruments in making stories and characters come to life. The children can choose an instrument from the musical trolley and create their own sound effects: from bongos to bells, xylophones to maracas, and everything else in between. The children are given an artistic outlet in a relaxed and informal environment.
This project is kindly supported by the Cork Arts and Health Programme, the Irish Youth Foundation, The Arts Council and Cork University Hospital Arts Committee. Scales & Tales is Helium's second residency in Cork University Hospital, following the Puppet Portal Project in 2010, and Helium is delighted to have the hospital's continuing support.
For futher information e-mail info@helium.ie.