News
Arts and Health Co-ordinators Ireland, Dialogue Arts + Health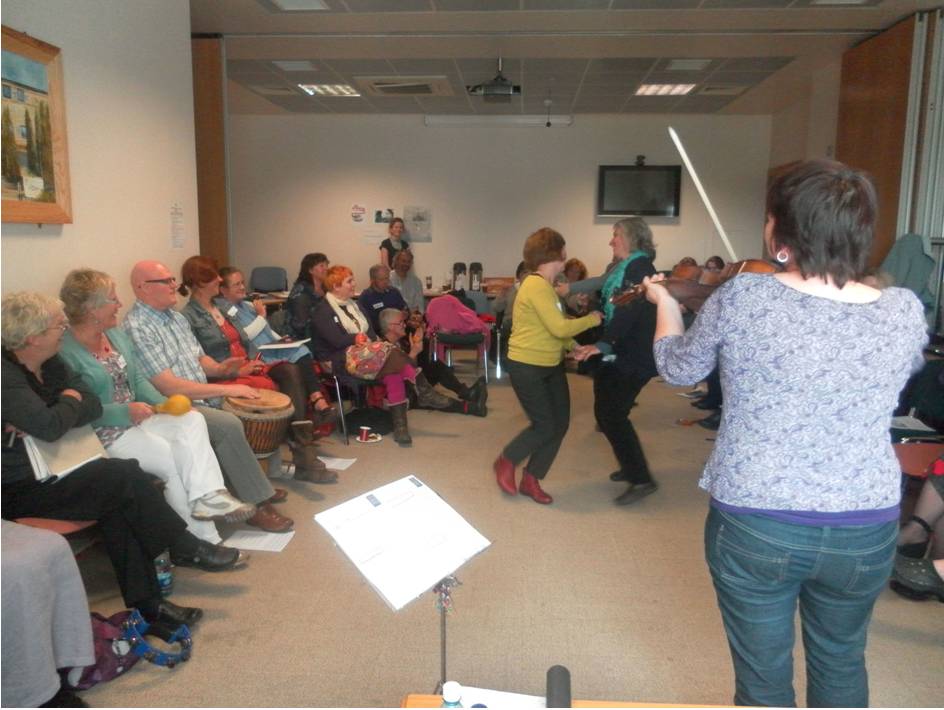 Dialogue Arts + Health aims to bring together artists who are experienced or interested in developing contemporary art projects in healthcare settings. A series of three peer-to-peer Dialogue Sessions are currently taking place in Galway, Cavan, Limerick and Offaly once a month. So far over 80 arts and health practitioners attended Session #1 in September, and more are expected to attend in October and November 2011.
Session #1 included a short presentation from artist Marie Brett entitled Unraveling Arts and Health Practice which explored definitions of arts and health practice. This was followed by a creative workshare, facilitated by a different artist in each location. Session #2 & #3 will offer more open discussions, short presentations, peer critiqe and creative workshare opportunities for artists wishing to participate.
Further information can be found on the project blog http://dialogueartsandhealth.wordpress.com/ where you can make a comment, find out more about the artists involved, download presentation notes, and download the individual venue flyers.
The project will culminate in an Arts + Health National Exchange Day, which will take place at Rua Red in Tallaght, Dublin, on Tuesday 6 December 2011.
Dialogue Arts + Health is a project developed by the Arts and Health Co-ordinators Ireland (AHCI) in partnership with the Association of Local Authority Arts Officers (ALA:AO) with support and funding from the Arts Council of Ireland.
The Dialogue Arts + Health project is curated by Artists Liaison, Annette Moloney.