Archive for December 2011
Event
Date posted: 15 December 2011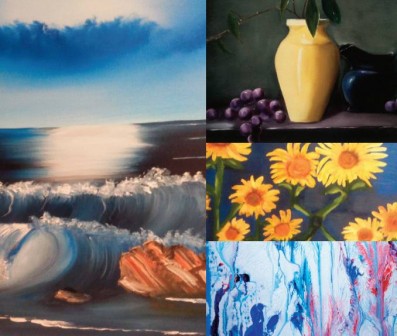 Galway University Hospitals Arts Trust presents the ninth annual staff art exhibition entitled Art@work.  The exhibition by twenty five staff members features over thirty pieces in a variety of media; oils, watercolour, acrylic, photography, drawing. It will be officially launched by John Behan RHA on Friday 16 December on the Arts Corridor University Hospital, Galway.  Art@work 9 will remain on display until 30 January 2012 .  Members of the public are welcome.
News
Date posted: 8 December 2011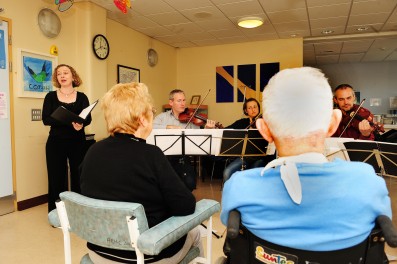 In 2010, the National Centre for Arts and Health at AMNCH hosted an exciting new residency funded by The Arts Council of Ireland. Ian Wilson was Composer-in-Residence at the stroke unit for three months. Wilson wrote a new work for Soprano (Ms Deirdre Moynihan) and String Quartet (2 violins, viola and double bass) based on the experiences of patients with stroke and staff in the unit. The final work is entitled 'Bewitched'.