Opportunity
Helium Arts seeks Performer for Inclusive Early Years Theatre Project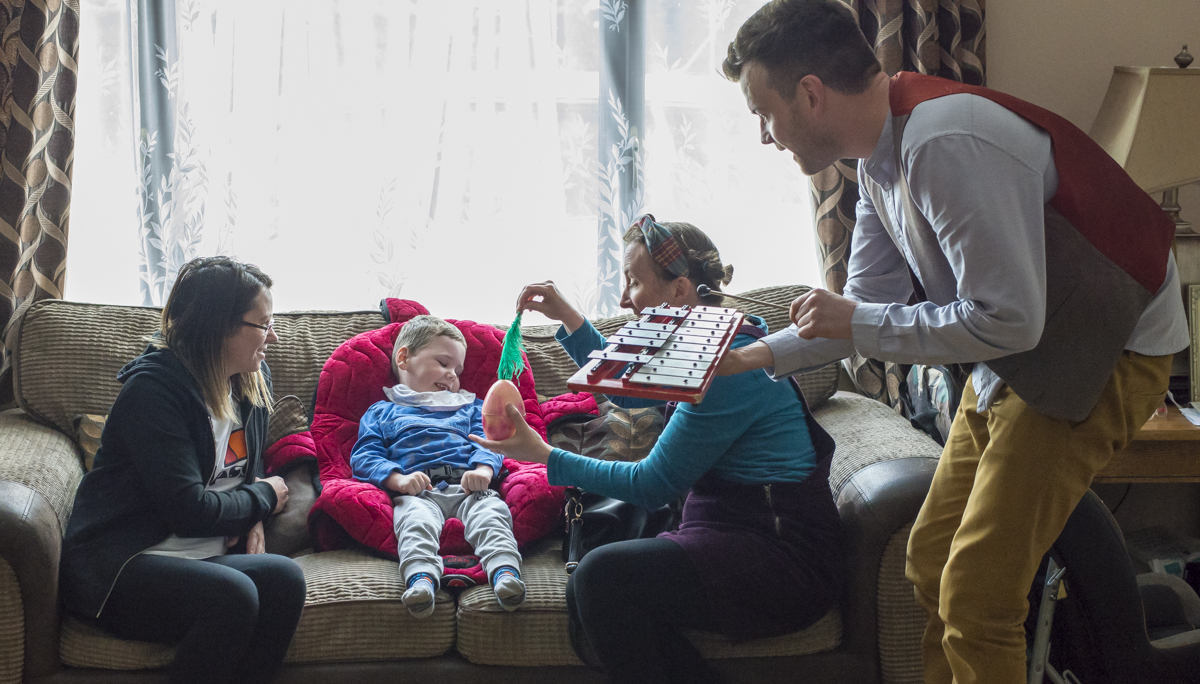 Helium Arts is seeking a multidisciplinary performer to join their Pop Up Picnic team to deliver an immersive and multi-sensory performance project for young children with complex needs. Rehearsals commence in May with a public performance at the end of June in Dublin. The deadline for applications is 10 April 2018. 
About the project
Helium Arts originally developed Pop Up Picnic for young children with severe intellectual and physical developmental delay who are cared for in the home in partnership with the Jack and Jill Children's Foundation and Kildare County Council Arts Service. The performance has visited families in their homes in Tipperary and Kildare over the past two years. Now, Helium Arts would like to develop and adapt the production for a more public audience, with a series of pilot performances on 23 June 2018 in Dublin. To do so, the team requires a third performer to work alongside performer and puppeteer Niamh Lawlor and musician Thomas Johnston.
For further information on the Pop Up Picnic please see:
http://www.helium.ie/programmes/early-years/pop-up-picnic/
JOB DESCRIPTION 
Who can apply?
Helium is seeking applicants who are genuinely committed to an exploratory multi-sensory theatre development process which is responsive to the vision of Helium Arts and the ideas of project collaborators whether that be the artists' team, parents, children, nurses etc, while having the ability to co-deliver a piece of quality artistic work.
Helium is seeking: 
One multi-disciplinary performer with singing skills and experience in physical theatre and puppetry/object manipulation and an interest in clowning.
Please review the brief for detailed requirements.
The following dates apply: 
Performers must be available on the following dates in Dublin:
19 April: Auditions
22-25 May: Rehearsals
20 and 22 June: Show week rehearsals
23 June: Performances
Application process
Please contact Kim at hr@helium.ie for the full brief.
Deadline
The deadline for applications is Tuesday 10 April at 5pm. No applications can be accepted after this time.