News
COVID-19: Resources for the arts and health sector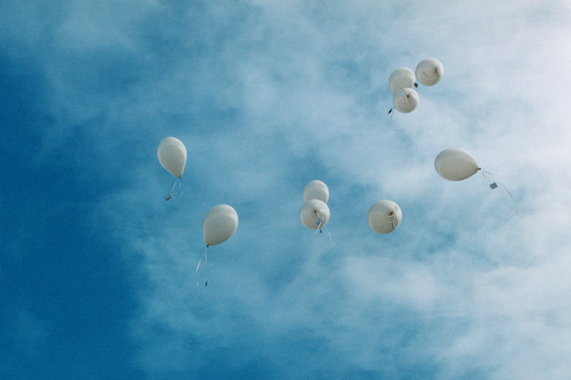 *Updated 14 September 2021*
This resource page includes information on supports for artists and arts organisations during the COVID-19 pandemic, specific supports and sharing opportunities for the arts and health sector, online networking hubs for practitioners, mental health supports and government information on COVID-19. This page is updated on a regular basis as new information becomes available.
We are deeply grateful to all the healthcare workers, carers and frontline staff who are going above and beyond to care for people at this most challenging of times.
ARTS & HEALTH SECTOR SUPPORTS
Advice sessions
Waterford Healing Arts Trust, which manages artsandhealth.ie, is offering advice sessions for arts and health practitioners. If you would like to avail of a phone / virtual advice session email ClaireA.Meaney@hse.ie / info@artsandhealth.ie
Sustaining the Self Toolkits 
Sustaining the Self by artist Marie Brett is designed to support self-care among those working in arts and health, particularly in the context of the seismic shift in practice since the introduction of Covid-19 restrictions. A limited number of Sustaining the Self Toolkits are available by post. Please contact WHAT@hse.ie if you would like to receive a toolkit.
Conversation Series 2021
artsandhealth.ie is hosting an online conversation series throughout 2021. Arts practitioners and healthcare professionals have been discussing hot button topics including the possibilities and challenges of working in a shifting health landscape. Check out the video recordings of our conversations to date:
New Pathways to Connect: Artist Tess Leak and Activities Director Sarah Cairns (Bantry General Hospital) explore the learning from the remote delivery of The Museum of Song Postal Project, which is part of the Arts for Health Partnership Programme in West Cork.
Cultural Leadership: Gráinne Hope, founder and Artistic Director of Kids' Classics, and Moira Sinclair, Chief Executive of the Paul Hamlyn Foundation and Chair of Clore Leadership, discuss the role of cultural leadership within the field of arts and health, the importance of peer networks in times of uncertainty, and holding onto the civic-minded spirit fostered by the pandemic.
Public Art in Healthcare: Claire Meaney, Director of Waterford Healing Arts Trust, in conversation with George O'Neill, Project Manager for HSE Estates in the South East, and artist Conall Cary.
SUPPORTS FOR ARTISTS & ARTS ORGANISATIONS
The Arts Council
The Arts Council is operating fully throughout the COVID-19 crisis. Please check the Arts Council's dedicated COVID-19 page for information on sectoral support and new funding initiatives.
Create
Create, the national development agency for the collaborative arts, is available for advisory sessions via phone and email. In response to Covid-19, changes have been made to the Arts Council's Artist in the Community Scheme which is managed by Create. A number of online initiatives and CPD opportunities have also been developed.
Visual Artists Ireland 
Every Wednesday visual artists can book an online Help Desk session with VAI. These Help Desks are free of charge for members and non-members for the duration of the current crisis. Help Desks can be on any topic related to your practice or about general advice on supports available to you at this time.
Illness Benefit
When a worker is told to self-isolate by a doctor or the HSE or has been diagnosed with COVID-19 (Coronavirus) by a doctor, they can apply for an enhanced Illness Benefit payment of €350 per week. It will be paid for a maximum of 2 weeks where a person is self-isolating and for a maximum of 10 weeks if a person has been diagnosed with COVID-19. Freelance practitioners can avail of this benefit (no minimum PRSI contributions are required).
COVID-19 Guidelines for Safe Presentation of Festivals & Live Events
This dynamic document by the Arts Council and Fáilte Ireland, published in June 2021, covers event preparation, Covid-19 response planning, workers' health, attendee health, health and safety protocols and show-specific considerations, as well as templates and checklists for the arts sector to draw from.
Surviving or Thriving? Online Series 
Waterford Healing Arts Trust (WHAT) in partnership with the Arts Council hosted an online series in March and April 2021 designed to support the wellbeing of arts professionals in Ireland. Podcasts and online resources are available on an ongoing basis.
DIGITAL TOOLS & ONLINE RESOURCES
'The Future is Bright' Digital Events Webinars & Toolkits
The Arts Council commissioned Culture Works to present 'The Future is Bright' a series of future focused, interactive webinars helping you to find your way through the 'how' and 'why' of making and presenting work digitally. With artists and organisations focusing on the immediate needs of their artforms to 'pivot' to online production and presentation of work, the webinars span questions of how work is made, produced, disseminated and ultimately if and how audiences will respond and interact with online work.
Recordings of these sessions are available online:
Webinar 1: No Going Back 
Webinar 2: The Business End
Webinar 3: Innovation in Practice
Webinar 4: Who's Looking In?
The Space: Digital tools for artists 
UK organisation The Space helps artists and organisations make great art and reach new audiences digitally. Their resources include an Online Audiences Toolkit and Live streaming for the arts: lo-fi and low cost options.
#CovidCreativesToolkit 
A set of curated, mostly free and open source resources to support creative practitioners who need to migrate their practice onto digital places and spaces.
The Creativity Tonic
This online space developed by CIT Crawford Department of Arts in Health & Education aims to nurture a healthy imagination in challenging times. The Creativity Tonic gathers original material and some of the best online initiatives in one hub. Mindful handwashing a bonus.
MENTAL HEALTH SUPPORT 
Minding Creative Minds
Minding Creative Minds (MCM) with support from the Department of Culture, Arts, Media, Tourism, Sport and the Gaeltacht and other partners is an organisation established to offer a free 24/7 wellbeing & support programme for the Irish Creative Sector which offers:
24/7 Dedicated Phone Line (Phone 1800 814 244) (Calling from NI /UK – 0800 0903677) (International 00353 15180277
Counselling Service (Short term intervention / Up to 6 Sessions)
Telephone Counselling
Secure Video Counselling
Extensive Web Portal & App enabling live chat function with a counsellor
In addition to the mental health support system offered, Minding Creative Minds also offers:
Advice on practical, day-to-day issues that cause anxiety and stress
Legal Assistance for a range of issues
Financial Assistance & Consumer Advice
Career Guidance & Life Coaching
Support for Non-Irish Nationals & their families
Mediation for conflict resolution
Gov.ie: Getting through COVID-19 Together
The Department of Health and the HSE, in collaboration with key cross-Government and cross-sectoral partners, have developed a mental wellbeing campaign aimed at offering support and resources to help deal with the stress, anxiety and isolation currently experienced by many people. This resource page includes online and telephone services as well as tips and advice from cross-Government and Healthy Ireland partners on topics such as physical activity, parenting, coping with daily routines, supporting the 'cocooned' and getting involved in community solidarity efforts.
SpunOut.ie
SpunOut has collated a list of mental health supports available during the COVID-19 pandemic. They have also initiated a Crisis Text Line, a 24/7 messaging support service with trained volunteers available to listen to people going through a tough time. This service provides in-the-moment anonymous support and problem solving when you need it most. Text YMH to 086 1800 280 to begin right now. (Standard SMS rates may apply)
ARTSANDHEALTH.IE INITIATIVES 
Poetry Prescriptions
Our poetry series pays homage to William Sieghart's acclaimed collection The Poetry Pharmacy. Healthcare workers, poets, arts and health practitioners, health service users and others are sharing poems that speak to them in this moment or simply poems they return to time and again.
Covid Chronicles
Artists and healthcare staff have been sharing their responses to and experiences of this period of isolation, uncertainty and loss.
COVID-19 INFORMATION