News
Artworks by Conall Cary and Marielle MacLeman installed at the new Mortuary in University Hospital Waterford
Waterford Healing Arts Trust (WHAT) has announced the installation of new artworks by artists Conall Cary and Marielle MacLeman at the recently opened Mortuary at University Hospital Waterford. Commissioned by WHAT under the Per Cent for Art Scheme – a government initiative where 1% of the cost of a publicly funded capital building development can be allocated to the commissioning of an artwork – the works were installed in July.
The Mortuary at UHW provides a dignified, efficient, and compassionate service that attends to the needs of relatives and the respectful care of the deceased. Cary and MacLeman's proposals were selected as part of a competitive process as they reflected the mission of the Mortuary to provide a supportive, comforting and peaceful environment at a difficult time. Inspired by botanical walks filled with the flora and ferns of County Waterford, Marielle MacLeman created a series of collages and digitally printed murals for the intimate spaces of the Mortuary. Conall Cary created a lightbox artwork inspired by concepts of radiance, balance, and nature to evoke feelings of calm and serenity.
'Both artists looked to nature and the natural world for inspiration, reflecting themes that often bring a sense of comfort in difficult times. We were very pleased to work closely with the HSE Capital Projects team and the Mortuary staff on the commissioning of these works under the Per Cent for Art Scheme.' – Claire Meaney, Director of WHAT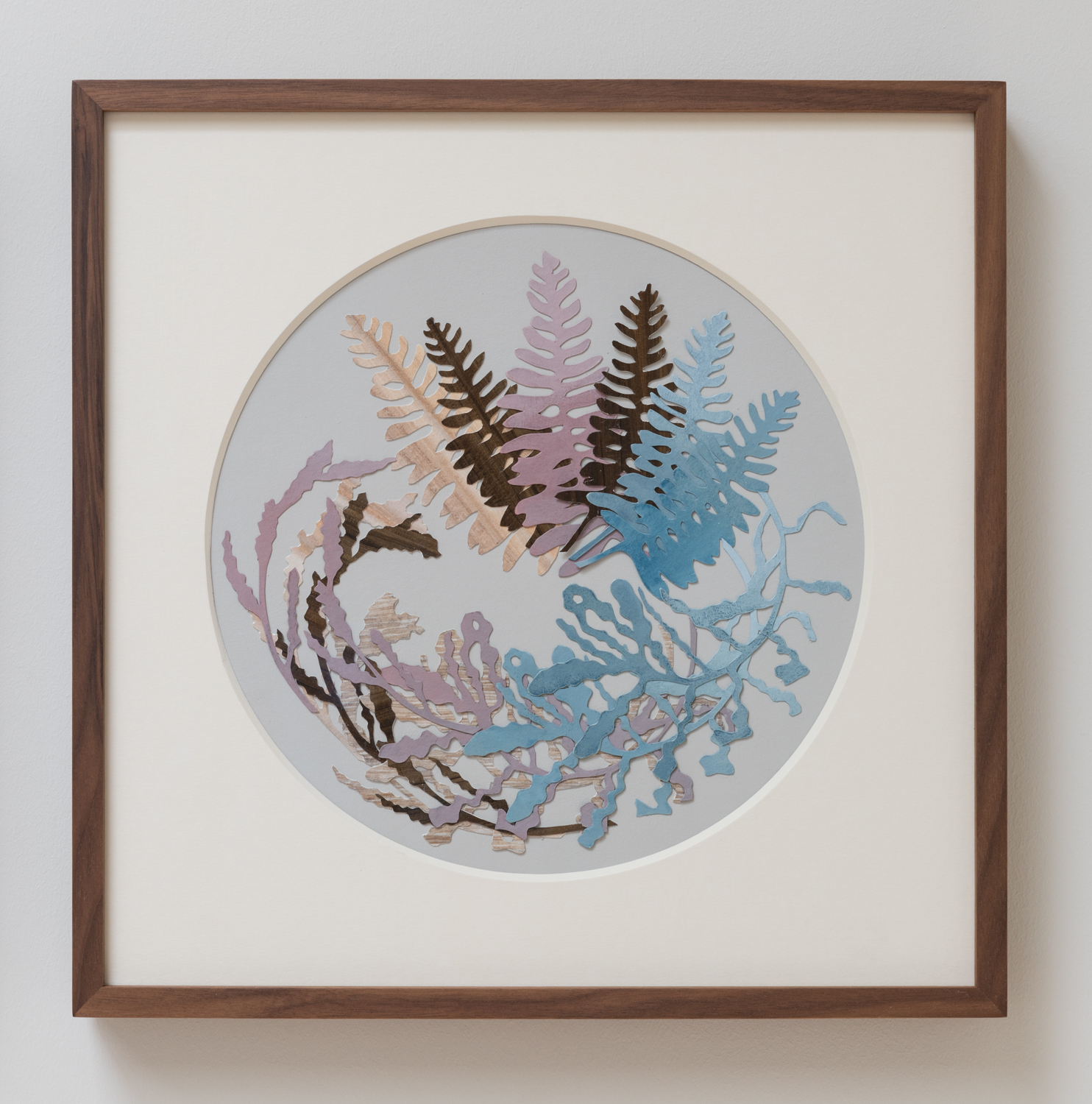 'Annestown to Dunhill Castle: Southern Polypody and Curled Pondweed 2021' by Marielle MacLeman. Photo credit: Andrew Campion. 
Artist Marielle MacLeman reflects on her artworks for the Mortuary: 'I drew parallels between this special resting place in Waterford and global associations with the fern. For the Japanese, it symbolises family and the hope for future generations, and for the Maori of New Zealand, new beginnings. Traditionally the Maoris used the Silver Fern to help them find their way in the dark – the moon and stars reflecting off the underside of its leaves to light their way.'
Describing his work, artist Conall Cary stated, 'My artwork 'Suaimhneas' was inspired by ideas of light and hope, the natural cycle of life, and the healing power of nature and the landscape.'
The Mortuary artworks recently featured as part of an online conversation on Public Art in Healthcare with Claire Meaney, Director of WHAT, George O'Neill, Project Manager for HSE Estates in the South East, and artist Conall Cary.
For further information visit www.waterfordhealingarts.com