Arts Council Collection in Healthcare Settings
Arts Council Collection at University Hospital Limerick

Patients, staff and visitors at University Hospital Limerick (UHL) have been able to view 16 pieces of visual art from the Arts Council Collection, hanging between the main reception and the Outpatients entrance to the hospital, since they were installed in September 2019.
The works were selected by members of the UL Hospitals Group Arts Committee which is committed to promoting wellbeing through a multi-disciplinary arts programme for staff, patients and the community.
The artwork on loan includes work by some of Ireland's leading artists such as Grainne Cuffe, Michael Cullen, Tim Goulding, Charles Harper, Estella Solomons and Samuel Walsh.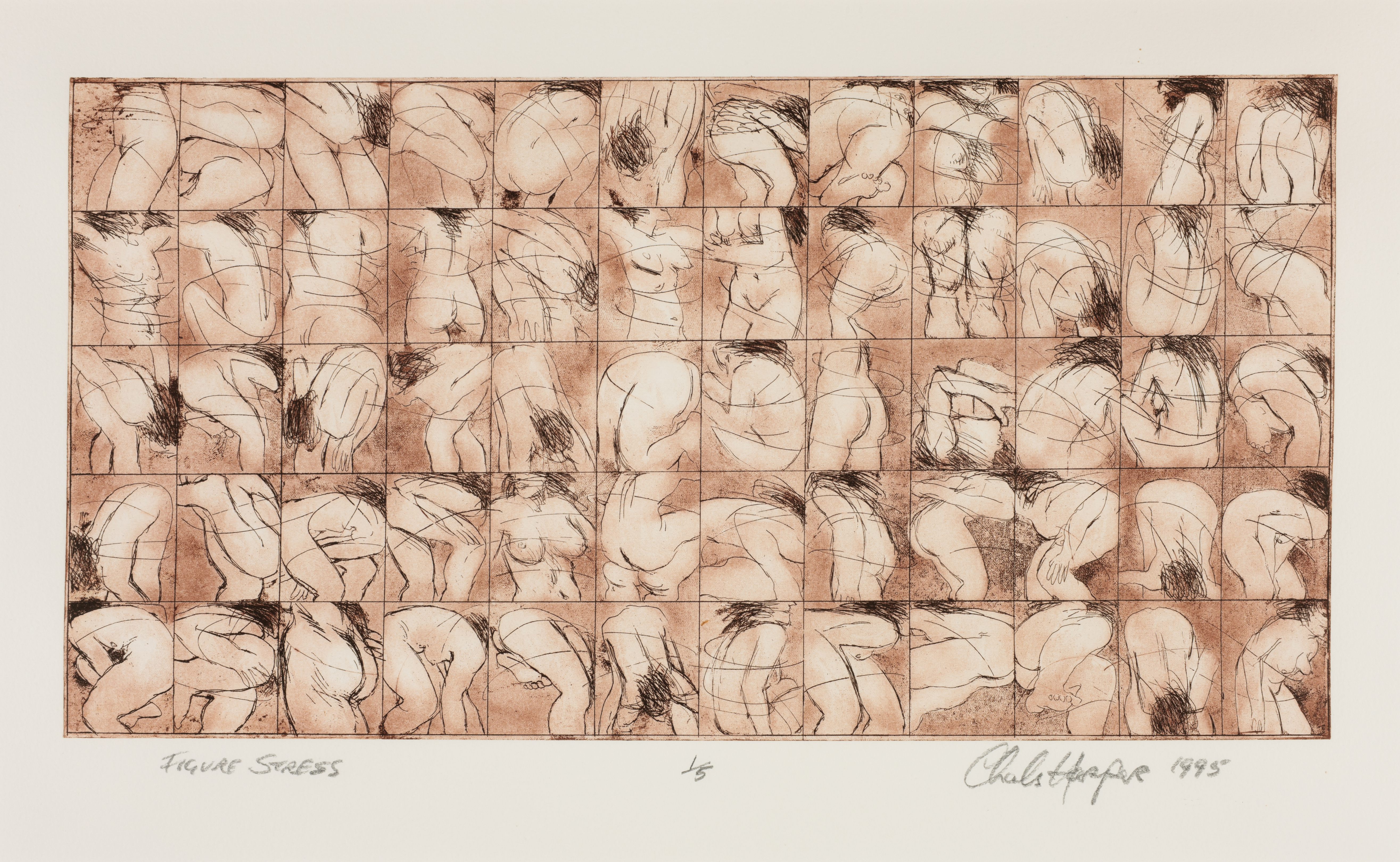 Harper, Charles, Figure Stress 1/5, 1995, Etching, Object: 54.5 x 73.5 cm, Collection of the Arts Council/An Chomhairle Ealaíon. 
Maura FitzGerald, Head of Nursing Integration and Development, and Arts Committee member, spoke about the importance of the collection to patients and their families: 'There is no one painting or artwork in particular which people have highlighted, the whole collection is warmly welcomed by all. Patients have described to me how the paintings have brought them comfort while they are waiting for a result or procedure. In the case of family members waiting to collect a loved one, they have the opportunity to view the paintings while they wait. COVID-19 has meant many changes for all of us and many restrictions, we hope that the art provides a comforting environment to staff, patients and their loved ones alike during this challenging time.'

Solomons, Estella, Bridge 4/50, 1973 ( Reprint from original plates), Etching, Object: 13 x 14 cm, Collection of the Arts Council/An Chomhairle Ealaíon.
About the series
The Arts Council Collection in Healthcare Settings is an ongoing series produced in partnership with artsandhealth.ie and the Arts Council Visual Arts Collection Department. Selected artworks on loan from the Arts Council of Ireland Collection are chosen by participating healthcare settings together with responses from staff, service users and artists working in these settings. An accompanying perspective by Ben Mulligan and Ann O'Connor from the Arts Council provides insights into the lending process.
View artworks from the series on this dedicated page:
https://www.artsandhealth.ie/category/arts-council-collection-in-healthcare-settings/