Explore the possibilities for theatre-making in the hospital environment in this online conversation hosted by artsandhealth.ie as part of our Arts and Health Conversation Series 2023.
Outlandish Theatre Platform have been collaborating with staff and clients at the Martha Whiteway Day Hospital in Mercer's Institute for Successful Ageing (MISA), St James's Hospital since 2020. The Day Hospital provides person-centred, recovery-focused care for older people experiencing mental health difficulties.
People who are waiting on appointments with the clinical team are invited to have a chat in the Theatre Room. Conversations lead to performance projects, co-created with staff and patients. Conversations about different Destinations, imaginary and real; Destinations of the past, present and future (Destinations, 2023). Conversations about what gives comfort and what doesn't (The Comfort Zone, 2022).
For this online event, Maud Hendricks and Bernie O'Reilly, Artistic Directors of Outlandish Theatre Platform, will be joined in conversation by Dermot Reilly, Clinical Nurse Manager 2, Martha Whiteway Day Hospital, and Laura Hopes, collaborating artist and post-doctoral researcher.
The conversation will include a Q&A session.
The Arts and Health Conversation Series 2023 is funded by the Arts Council and the HSE.
Book your place
This is a free, lunchtime conversation taking place online via Zoom.
Advance booking is essential: https://www.eventbrite.ie/e/theatre-room-theatre-making-in-the-healthcare-environment-tickets-712006579847
Outlandish Theatre Platform 
Outlandish Theatre Platform creates performances in which professional and community performers collectively explore what theatre is for and how theatre relates to our 'everyday' in extraordinary times. For the last twelve years Maud Hendricks and Bernie O'Reilly have experimented in an ongoing dialogue with the participant as performer, director and audience member.
As artists, we operate from a belief in cultural democracy and genuine social engagement, using experimental and participatory processes. We are committed to producing important theatre and performance projects through community collaboration which places the individual central to their own representation.
We invest in long term partnerships with local communities, actively inviting inter-generational diverse community participants as vital co-creators in the experimental process.
OT Platform operates through two strands: Strand one with master projects in which we collaborate with community participants and professionals in the research, development and outcome phase. Strand two with Open Theatre Practice, a weekly open performance making workshop free to the public, where no previous arts experience is required. Open Theatre Practice operates one season annually, working towards a performance at the end of each season.
The master projects and Open Theatre Practice interconnect symbiotically, with one inspiring the other and vice versa. Our long term objective is to develop and create new audiences and creators through participation and exchange within geographical and arts and health contexts.
Biographies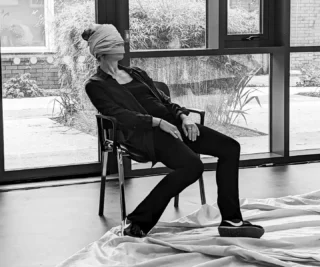 Maud Hendricks
Maud Hendricks is a socially engaged theatre artist co-creating new work with people in public places and institutions. As artistic director of Outlandish Theatre Platform, Maud develops new projects in arts, health and community contexts with Bernie O'Reilly. Maud works within a framework of the Theatre of Ruins and the Sublime everyday. They investigate lived experiences and co-create intersectional theatre landscapes using inter-media methods of co-creation. Maud seeks out the boundaries of social justice through methods of self-representation, aiming to diversify audiences.
Bernie O'Reilly
Bernie is a performer, facilitator and theatre maker and co-director of Outlandish Theatre Platform, theatre company in residence at the Coombe Hospital (CWIUH). Since 2011 she has developed 20 theatre projects as co-creator and performer in collaboration with inter-generational diverse community participants and professionals within a community and arts and health context. Within her practice, she is committed to research, performance and socially engaged methodologies, creating new theatre with and for culturally, socially and ethnically diverse audiences.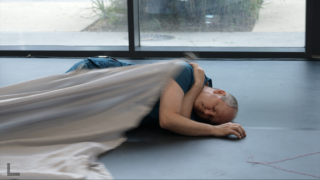 Dermot Reilly
Dermot Reilly is the Clinical Nurse Manager in the Martha Whiteway Day Hospital. We look after people with later life functional and organic mental illness who reside in the Dublin South Central Mental Health Services for Older People. We are based on the campus of St James's Hospital, but our service is community facing. I work as part of a multi-disciplinary team of nurses, psychiatrists, occupational therapists, social workers, and admin staff. We have worked with an artist on our team for years. I have worked for a number of years with Outlandish Theatre Platform, supporting them in their creative engagement with our patients.
Laura Hopes
Laura Hopes has recently been awarded an Artistic Practice Research AHRC-funded PhD with the University of Plymouth entitled Being Vulnerable: Distances of the Sublime Anthropocene. Her research project focuses upon the relationship between climate change and colonisation. She explores a methodology built around the idea of the 'vulnerable practitioner', focusing upon a process of decolonising the Anthropocene. Drawing from existing and historic modes of knowledge; open to failure; seeking collaboration and acceptance of unknowns; her practice has become a much slower, lengthier process, where assumptions are constantly challenged – obstacles to be unpicked. Through extensive collaboration within the collective Still/Moving and with academics and experts in diverse fields, her expanded practice encompasses writing, conversations, film, performance, installation and multi-disciplinary exchange.