Case Study
Lived Lives: Materialising Stories of Young Irish Suicide 2003-2008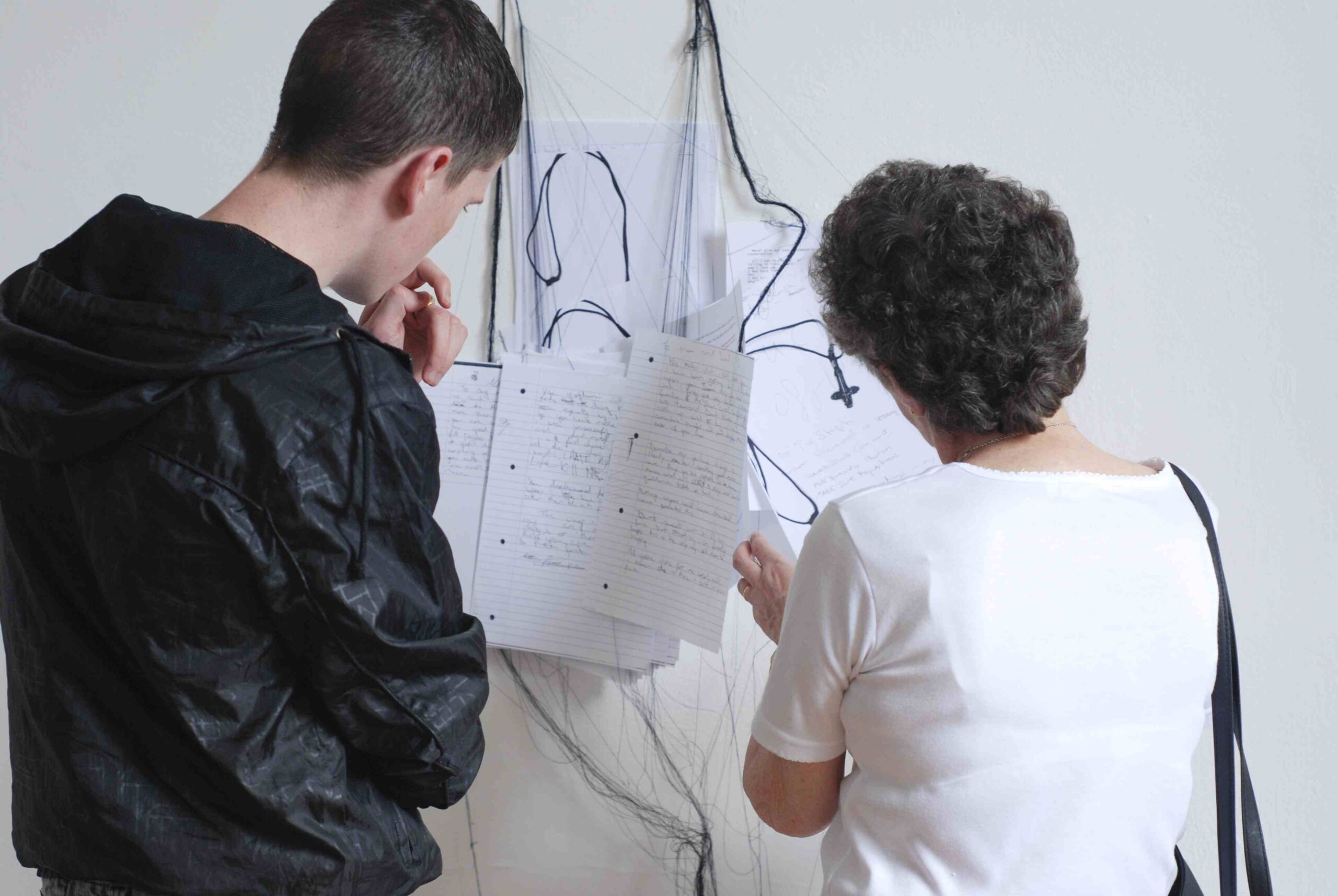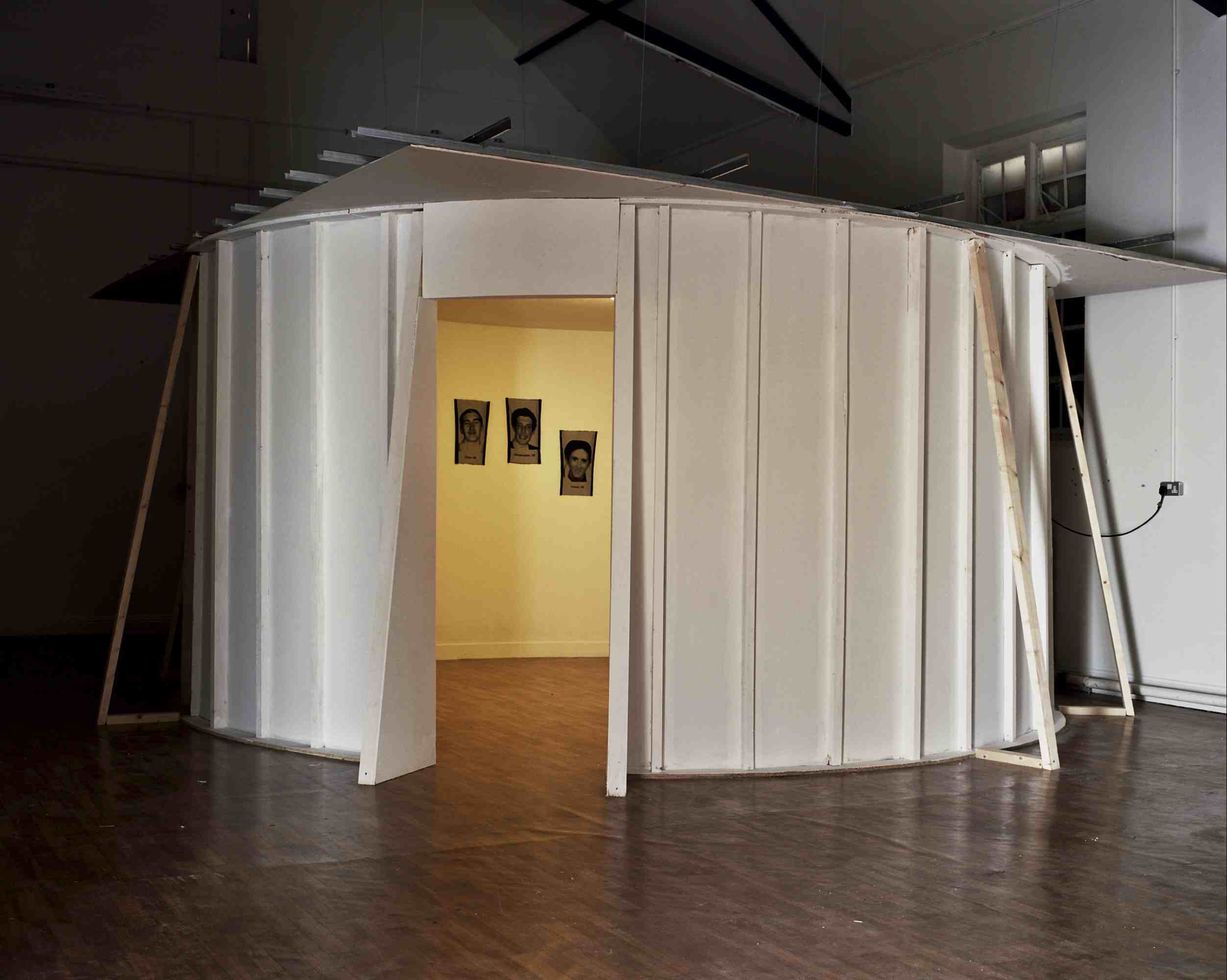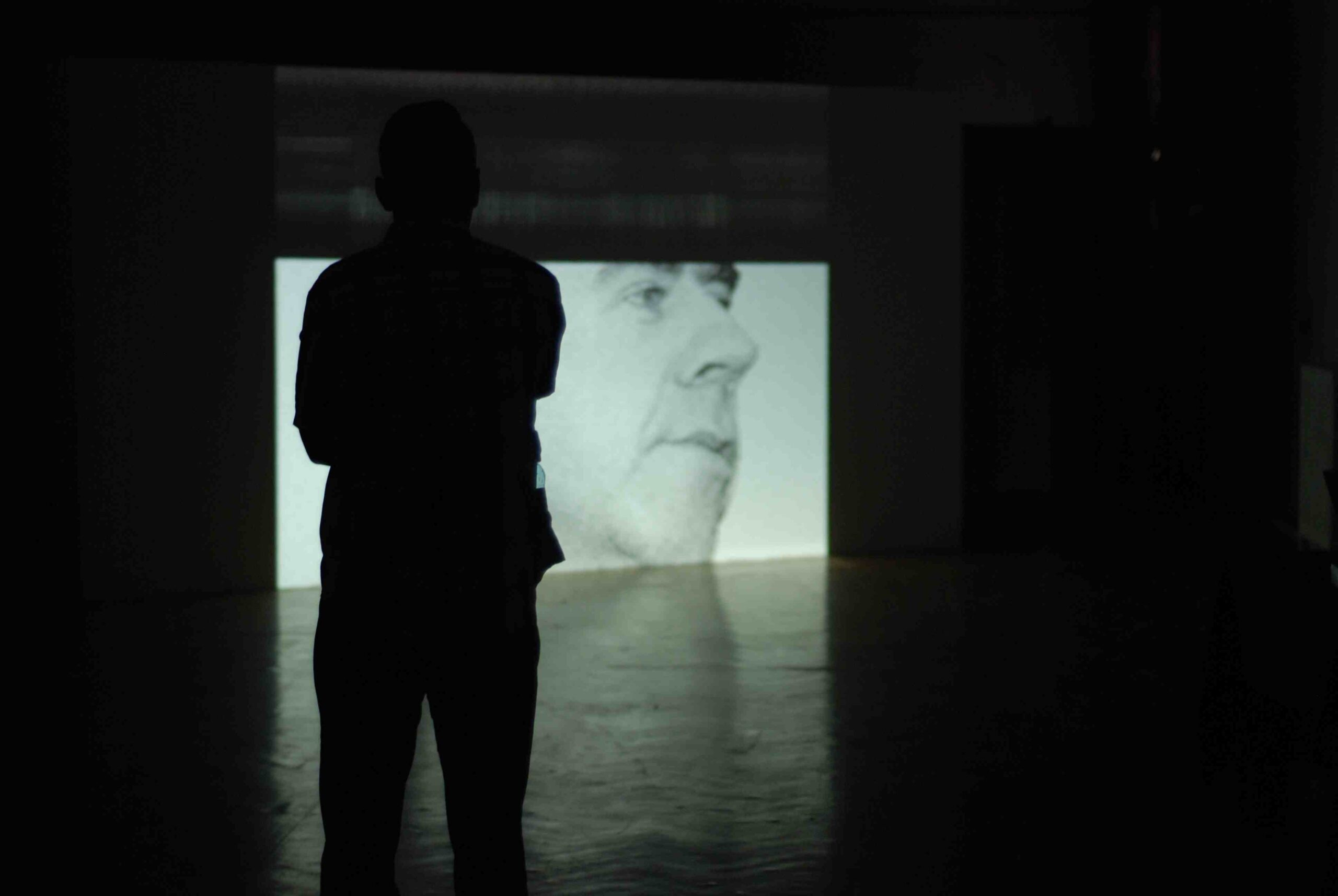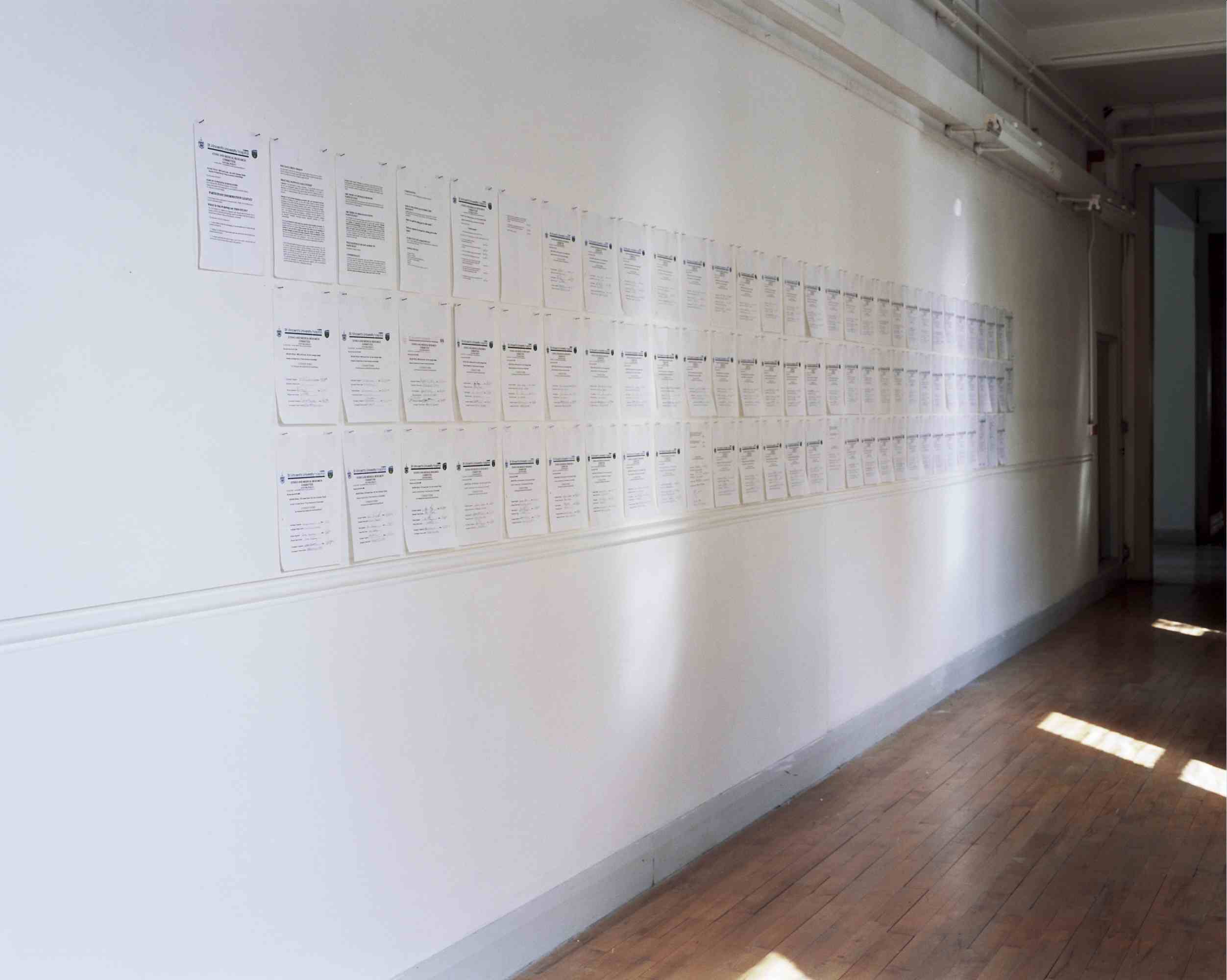 Aims
Lived Lives aimed
Through the agency of art to develop effective and innovative research methods informed by a collaborative and integrated process between the project partners which can be applicable to other areas of research, where loss, identity and validation are overlooked, or eclipsed by the silence of stigma.
Through the transformative power of art to engage society in a collaborative conversation about suicide and to challenge the silence that fuels the stigma surrounding this subject.
Through interactive collaborative installations and conversations to transpose private stories of human loss and pain into the public domain in an ethical manner.
Methods
Families of 104 deceased Irish suicide victims shared their experiences of losing a close family member as part of the Suicide in Ireland Survey. 62 of these families (107 individuals) participated in the Lived Lives project through conversations and research interviews in their homes.
Arising from these collaborative conversations, a cross-disciplinary platform was created. The Visual Arts Autopsy (VAA) method was used to place emphasis on the lived life and the lost life by portraying stories and donations of belongings associated with a suicide deceased loved one.
Items were donated by families following informed consent. Uniquely, many families chose to donate images and names revealing the identity of their deceased loved one, which challenged the prevailing academic research ethics codes of confidentiality and anonymity.
This project was subject to ethical approval from St Vincent's University Hospital /UCD Ethics and Medical Council, thus ensuring the wellbeing of bereaved family participants.
Evaluation Methodology
Seamus McGuinness was the first AdAsra scholar in Suicide Studies at UCD and was awarded his PhD in Dec 2010 for this research. An overview of this research is available to read here.
Evaluation Outcomes
A series of artworks in progress were made, known as the Lived Lives Artworks. These were presented back to the families for private engagement, reflection and feedback in Ennistymon and Galway in 2009.
Families' responses, written after engaging with Lived Lives artworks:
'It was a massive and profoundly moving thing just to be in a room with all these other people who had suffered a loss in a similar way to me, and who were all there as a result of wanting it to be heard, and participating with you in Lived Lives.'
Michael's friend
'When we gathered in the evening to discuss with the other families what we thought about where to go next with the findings of the survey, I looked around the room at the other families and thought to myself they all had the same look in their eyes as myself'
Eric's Mum
'…And John was there just for a while for me to say goodbye properly… at last my moment with my son… something so special.'
John's Mum
After this private family viewing and conversation, the families gave permission for these private stories of pain and loss to be transposed into the public domain. They have stayed actively involved in decision making around the curation of these works. For example questions arose around who should see the works, what ages should have access to the works, what are the final forms of the works etc.
Documentation and Dissemination
As part of the process, the families who have been involved in decision making from the conception of Lived Lives, have decided that this research should enter the public domain in many forms including exhibition, public conversations, documentary and new media.
This show back process with the families and public interacting with the works has been documented and this documentation (in excess of 200 hours) is an integral part of the Lived Lives Archive. By engaging public audiences, this extends this conversation driven research about young suicide deaths into wider society.
The next stage, the actual dissemination of this practice has been unfolding ever since.
Partners
62 families (107 individuals) of deceased suicide victims
Kevin Malone, Professor of Psychiatry, St. Vincent's University Hospital/University College Dublin
Janis Jefferies, Professor of Visual Arts, Goldsmiths College, London
Mary Jane Jacob, Professor of Sculpture, Executive Director School Art Institute Chicago
The Constance Howard Research and Resource Center
Goldsmiths College, London
SAIC Chicago
Galway Mayo Institute of Technology, Galway
Irish College of Psychiatrists
The Arts Council
Board of T09 Biennale, Kaunas, Lithuninia
Royal College of Physicians, Dublin
Console, the national body for suicide bereaved
Lead organisation
The School of Medicine and Medical Science at UCD
Funded By
Denis P. Kelliher, Noel Smyth and the 3Ts charity (Turn The Tide of Suicide), School of Art Institute Chicago, The Arts Council, The Community Foundation of Ireland, The Ireland Funds
Artist(s)
Dr Seamus McGuinness
Artform(s)
Socially engaged practice, Visual Arts
Healthcare context(s)
Health Promotion, Mental Health, Training & Education
Nature of project
Collaborative/ participatory, Research