Case Study
Theatre for Positive Mental Health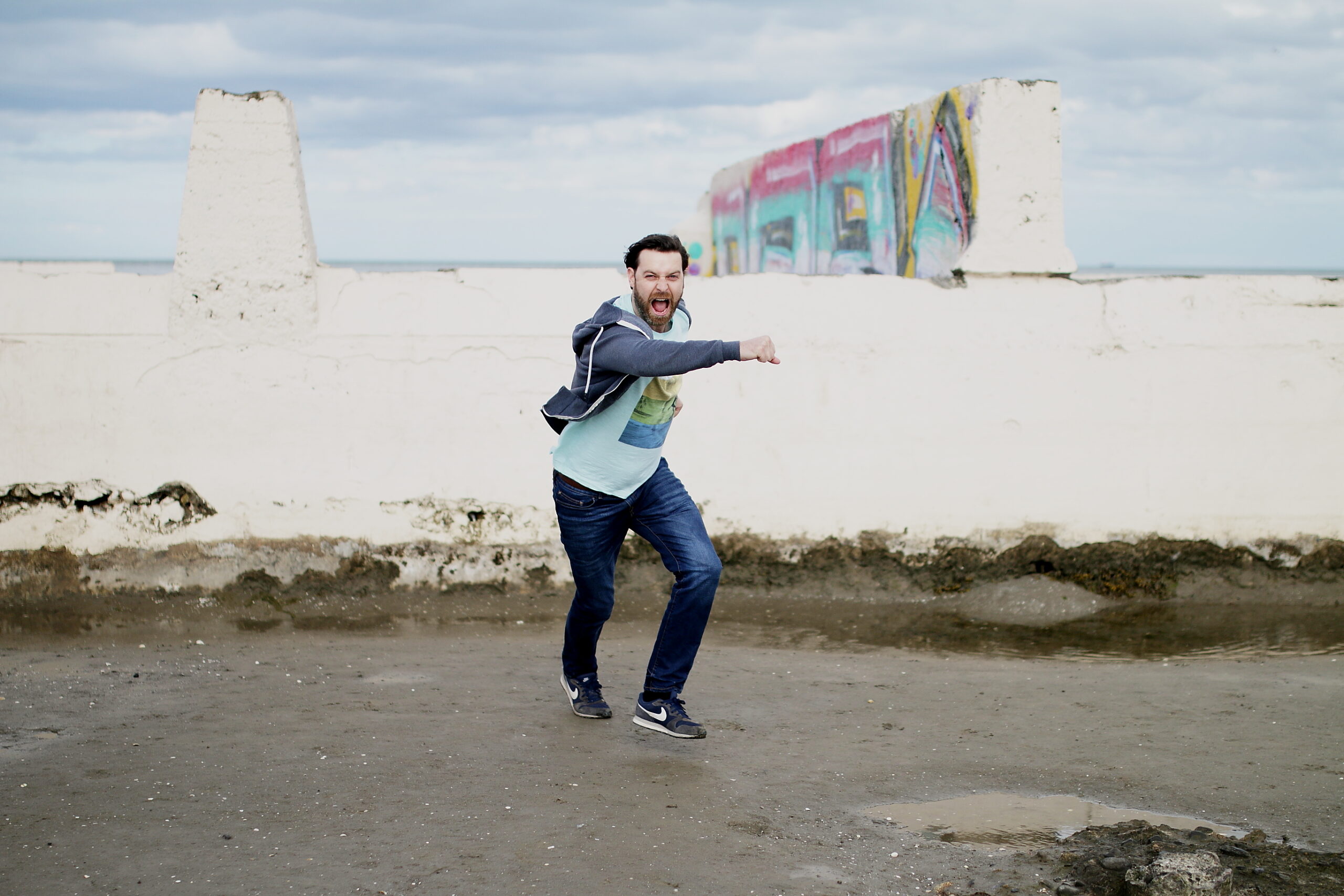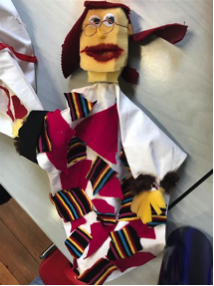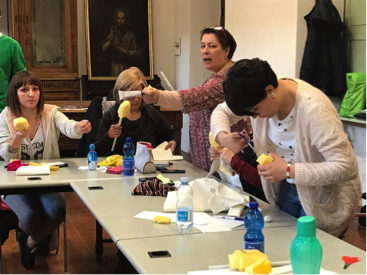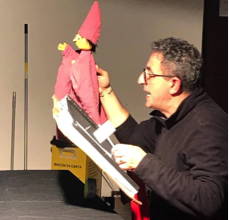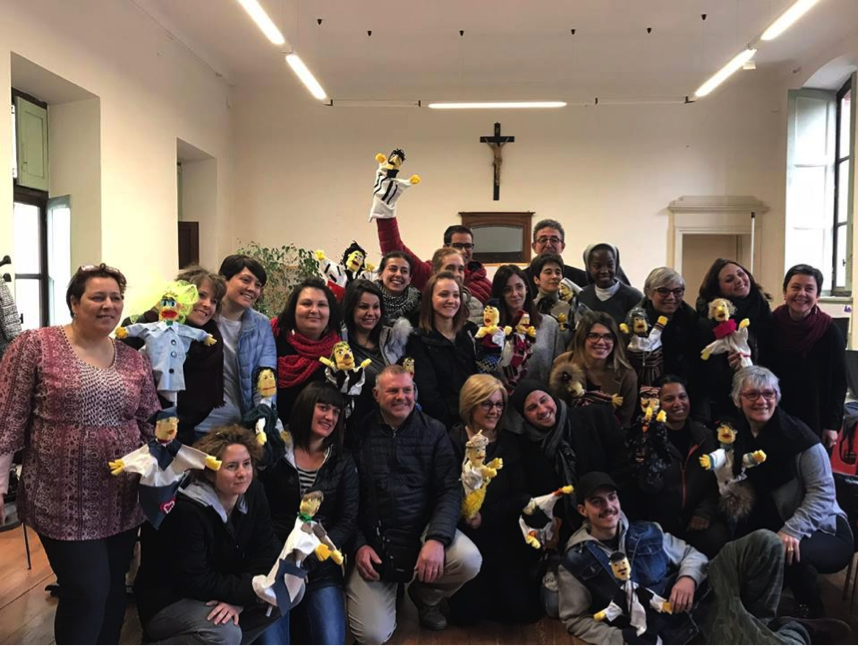 Participants
The five partners are Smashing Times, Dublin, Ireland (lead partner); EURORESO, Naples, Italy; Biedriba Eurofortis, Riga, Latvia; Fundacion Intras, Valladolid, Spain; and Trinity College Dublin, Ireland.
Participants are adult educators who work with young people and adults of all ages, in third level educational contexts, in youth and community-based contexts and in wider educational and public contexts. The project is also of benefit to artists, creative arts practitioners, healthcare staff, and health service users, and fosters creativity and collaboration between artists, arts organisations, and those working in healthcare settings and the wider community.
To date, the workshop model has been trialled with participants in EURORESO, Italy, and Fundacion Intras, Spain.
Aims
According to the Europe Mental Health Action Plan 2013-2020, mental health disorders are one of the greatest public health challenges in the European region. According to the plan, all sectors of society have a responsibility in terms of promoting positive mental health.
It is in response to the plan and the current mental health crisis affecting people of all ages that the five partners have come together to run Theatre for Positive Mental Health. The aim is to work collaboratively to develop a range of creative tools and processes that adult educators can use to promote positive mental health and coping strategies for stress and anxiety.
Methods
The partner organisations are coming together through five collaborative partner exchanges in order to create a new European-wide creative arts programme to be implemented by artists and healthcare educators in each partner country, using theatre and film to promote positive mental health and wellbeing.
The project will result in the creation of a book, a theatre workshop model, video demonstrations, and a short creative art film, promoting positive mental health and well-being, and coping skills for handling stress and anxiety.
In terms of the pan-European aspect, as lead partners, Smashing Times brought the philosophy and approach of Acting for the Future into this project. Acting for the Future uses participative drama workshops, professional theatre performances and post-show panel discussions with counsellors and clinical psychologists to promote positive mental health and raise awareness of suicide prevention with secondary schools, universities and community-based youth and adult groups and the general public. However, in the present undertaking we sought to move from promotion of help-seeking behaviour to a more therapeutic method. Central to this shift was the Spanish partner Fundacion Intras and the use of puppets in the theatre workshop model. Research conducted in each partner country was also exchanged at project meetings, while the Spanish partners, Fundacion Intras, contributed a fairytale-based theatre game centred on the character of Pinocchio.
Theatre Workshop Model
The workshop has been designed to reduce stress and anxiety in a group of around 10 people without any specific prerequisite. Divided into four parts, the first part allows people to get to know each other and introduces the methodology of the workshop through a fairy tale; the second part is dedicated to the creation of a puppet and an attempt to transfer negative thoughts to this entity and improve soft skills such as communication, self-esteem, and self-reliance; the core of the workshop will be drama activity; while the final part consists of a feedback session.
Book
An eBook includes research, the drama workshop model, and information on health and safety for educators and supports for adult learners to put in place for all activities. It also contains policy and guiding principles for adult educators using creative processes of theatre to promote positive mental health. The eBook will be made available online and distributed widely at the completion of the project in November 2019.
Video Demonstration
A ten-minute video demonstration shows how to conduct five games and exercises to promote positive mental health and coping strategies for dealing with stress and anxiety. The video will be made available online and distributed widely in November 2019.
Short Film
The short film consists of a monologue on the theme of anxiety and panic attacks, relayed via a voiceover with complementary visuals.
Evaluation Methodology
Interim report and project end report including documentation of the principles and guidelines for good practice used in the project
Informal observation by project staff and artists
Quantitative data e.g. participation stats
Evaluation feedback form filled in by participants
Evaluation Outcomes
This project is still ongoing; however, we have obtained a number of evaluation outcomes up to this point. One particular evaluation of workshops, conducted in Italy by EURORESO, indicates that 75% of participants found their awareness of issues relating to stress and anxiety increased from attendance at the workshop. 92% of participants found that they developed better strategies to manage their stress and anxiety following the workshop. 89% of participants rated the use of creative methods in learning about stress and anxiety as either very good or excellent.
These findings from the Italian partner suggest a very positive reaction to the work of the project. Fundacion Intras in Spain also ran a pilot of the workshop, with equal success. We believe these results will translate to the other European settings in question, and that the workshop will therefore be an essential tool in promoting coping strategies for stress and anxiety.
Documentation and Dissemination
In March 2019, The Theatre Times published a piece on Smashing Times' work tackling mental health issues, encompassing Theatre for Positive Mental Health as well as its precursor, Acting for the Future. The article can be accessed here.
A newsletter with information about the project was also disseminated in all partner countries in their respective languages, while a promotional video was created by EURORESO, Italy, displaying some of the puppet work, and can be viewed here.
On 19-20 September 2019, the Smashing Times Arts and Human Rights European Festival will take place in the Samuel Beckett Centre, involving, among issues such as human rights, an emphasis on positive mental health and wellbeing.
Partners
Alongside Smashing Times, the four European partners are
Date of Publication
July 2019
Project dates
September 2017 - November 2019
Lead organisation
Smashing Times
Funded By
Erasmus+ Programme of the European Union
KA2 - Cooperation for Innovation and the Exchange of Good Practices
KA204 - Strategic Partnerships for adult education
Artist(s)
Charlotte Tiernan (Smashing Times), Chrissie Poulter (Trinity College Dublin), Claudia Erco (Fundacion Intras), Eimear Burke (Smashing Times), Fabrizio Lella (EURORESO), Gerry McNevin (Smashing Times), Jenny McDonald (Smashing Times), Mary Duffin (Smashing Times), Mary Moynihan (Smashing Times), Raquel Sesma (Fundacion Intras), Sara Marcosispierto (Fundacion Intras)
Healthcare context(s)
Mental Health, Training & Education
Nature of project
Collaborative research, Collaborative/ participatory
Location(s)
Ireland, Italy, Latvia, Spain